Slocum Center for Orthopedics & Sports Medicine—the Pacific Northwest's premier provider of progressive orthopedic care.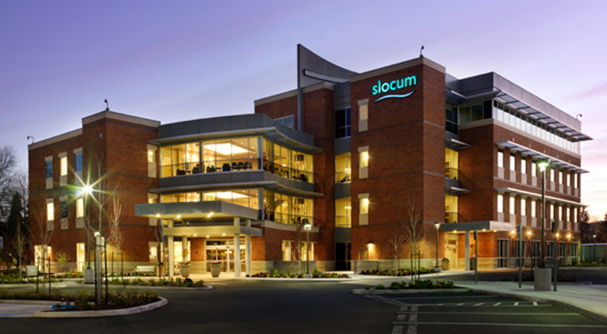 The Slocum Center offers advanced, highly specialized musculoskeletal care that is designed to help restore and enhance your bone, muscle, and joint health.
Our state-of-the-art facility encompasses:
Diagnostic imaging
Outpatient surgery center
Rehabilitation services
Therapy pool
Physical and occupational therapy
Durable medical equipment services
Locating this comprehensive array of services under one roof allows us to collaborate easily as we care for a wide range of orthopedic conditions—from sports-related injuries to complex fractures to orthopedic reconstruction.
Visit Slocum Center for Orthopedics & Sports Medicine Online